Tattoos On Robbie Williams
Robbie Williams is a very productive British pop singer with over 53 million albums sold world-wide,before he forge a successful solo career Robbie performed with the boy band "Take That". Apart from music,tattoos has actually embodied one of his loves. Robbie's got tattoos of various kinds and designs almost covering up his entirely body.
Robbie Williams numerous tattoos pictures: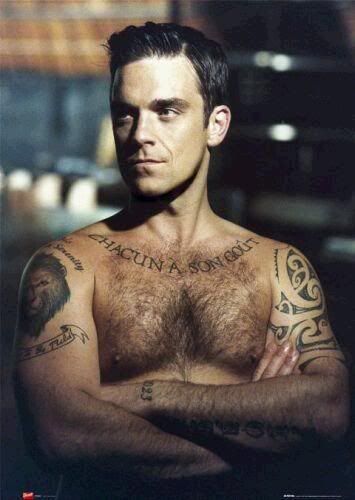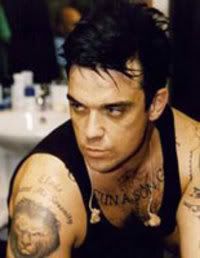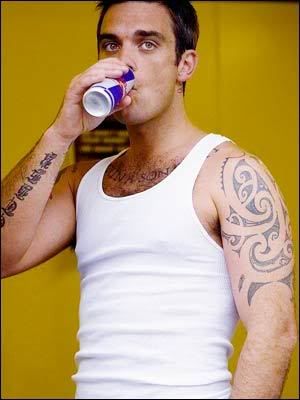 Robbie Williams Tattoos
The last of Robbie Williams tattoos is supposadly TT- tattoo; he has stated that he would like or better yet love to come back to Take That – and has had band's symbol double-T tattooed on his arm to prove his dedication.